.


Læs om bogen ude til højre
Vores kurser underbygges af et solidt  teoretisk fundament.
Bøger, som vi anbefaler:
A Scrum Book, the spirit of the Game (94 Scrum Patterns), Jeff Sutherland & James Copelien et.al. 2019
A Scrum Book, open source online version: Scrumbook.org 
Agile Product Management with Scrum, Creating Products That Customers Love, Roman Pitchler, 2010
For Product Owners: PO articles on Serious Scrum (search for "Product Owner")
*Pissedårlig ledelse, Karsten Mellon & Alexander von Oettingen 2020
Coaching Agile Teams, Lyssa Adkins 2010
*Inviting Leadership, Daniel Mezick 2018.
The No-Limits Enterprise: Organizational Self-Management in the New World of Work, Doug Kirkpatrick 2019
Beyond Empowerment, Doug Kirkpatrick 2017
Jytte vender tilbage, (forandringsledelse, nudging m.v. ) Morten Münster 2020
Humanocracy, Gary Hamel & Michele Zanini 2020
The Fearless Organization, Amy C. Edmondson 2019
Leadership is Language L. David Marquet 2020
Se også litteraturlisten hos Agile Lean House her.
---
Videoer, som vi anbefaler:
---
Andre inspirationskilder:
---

.


Læs om bogen ude til højre
Vores kurser er kendetegnet ved…
Engagement og involvering – dermed opnår du blivende læring.

Lego – mange af vores kurser er praktisk funderet, og vi bygger ofte prototyper af Lego.

Aktive deltagere – Vi sikrer blivende læring ved varierede sessioner. Training from the Back of the Room metoden benyttes.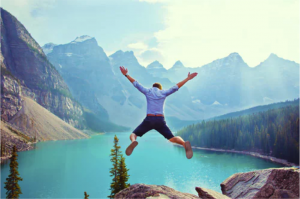 A Scrum Book - the spirit of the Game
Jeff Sutherland, James Coplien & the Scrum Patterns Group
Scrum Patterns
A Scrum Pattern = "A solution to a small problem of a complex system – in a context of organization, process and business" (James Coplien).
Denne bog beskriver 94 Scrum Patterns, som er indsamlet og bearbejdet igennem 10 år fra 2009 – 2019.
---