Business Agility Workshops
Next time with Mike Burrows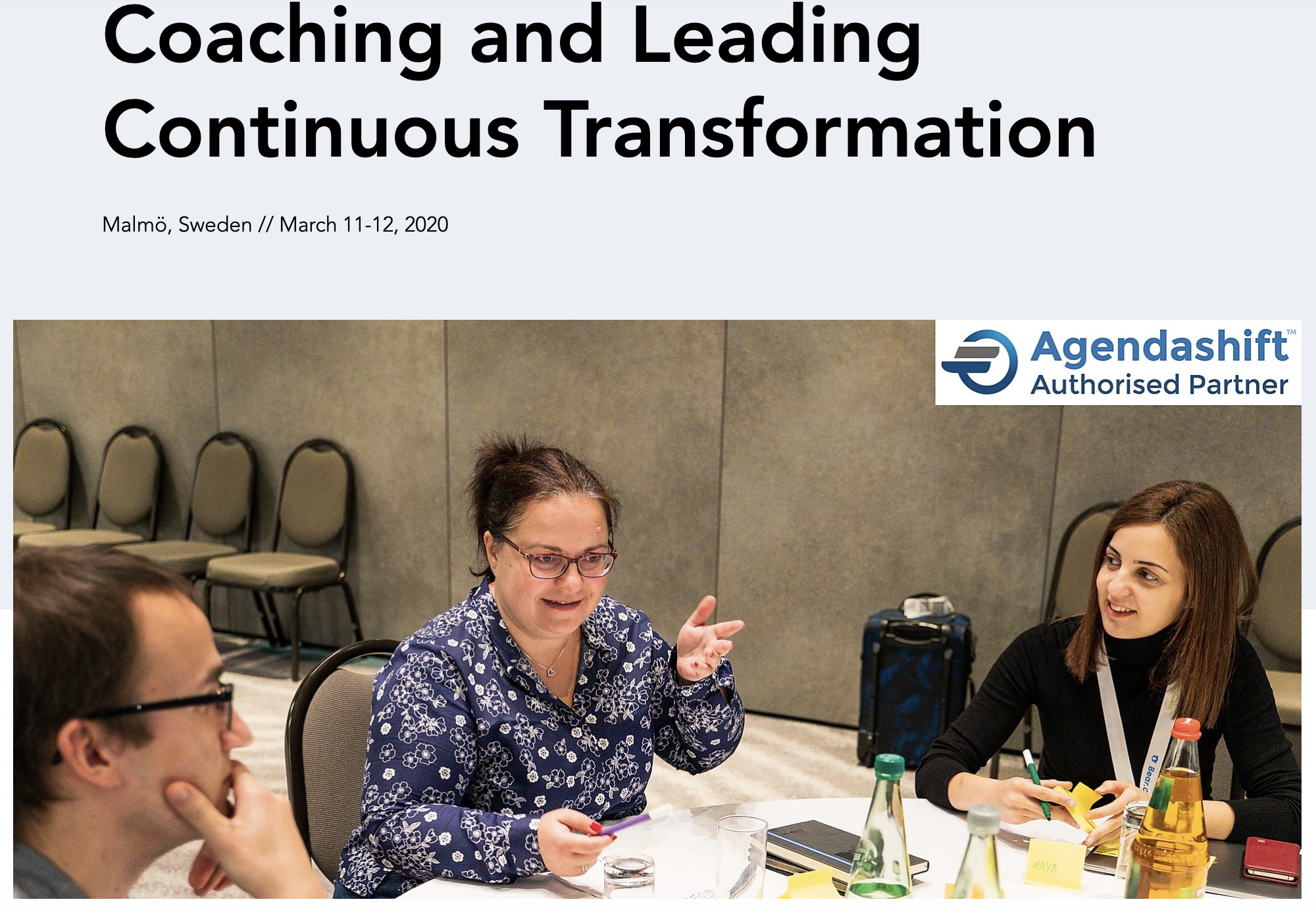 Next workshop: Malmø, Sweden
Sign up and read more here.  Facilitated and hosted in Malmø by Julia Wester
We know now:  Start with Output or Outcome.
But how?
It is not so easy to get started. When stressed, we go back to the well known tools and outdated plan based thinking such as projects, Stage-Gates, Change Management models. 
The BCs (Big Consultancy companies) are experts in one-size-fits-all models. But they often don't work as intended. Most are enforsed from top management, and lacks the level of engagement of everyone impacted by the change which is needed in for the change to become lasting.
Mike Burrows inspires us to do this differently.
CONTINUOUS TRANSFORMATION.
Discovery, Exploration, Mapping, Elaboration, Operation – and how to combine this.
Mike Burrow's workshops are based on his book "Agendashift – outcome-oriented change and continuous transformation".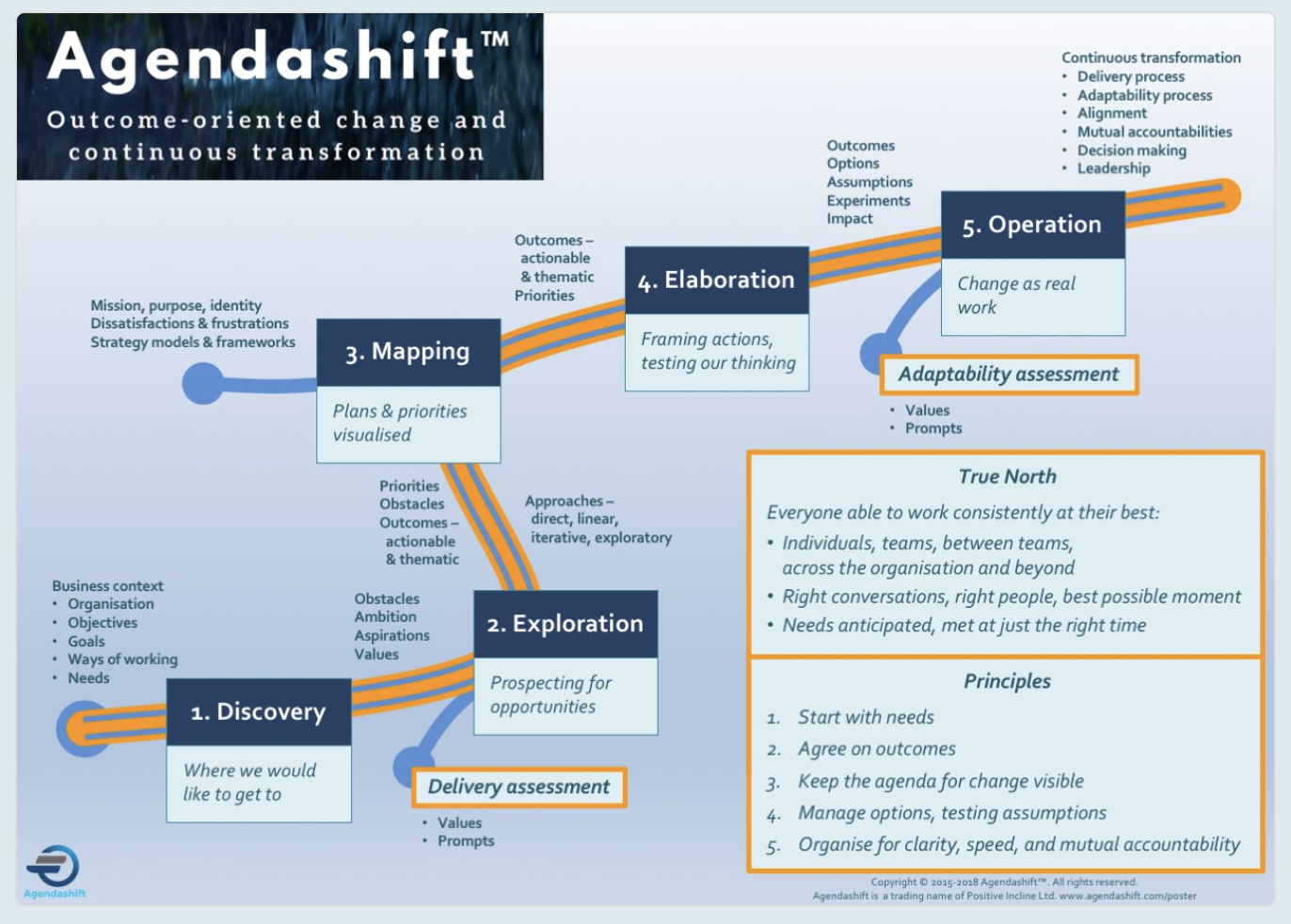 Indicate your interest to leise@agilit.dk , if you are interested in a course by Mike Burrows in Copenhagen.
Continuous Transformation – Agendashift: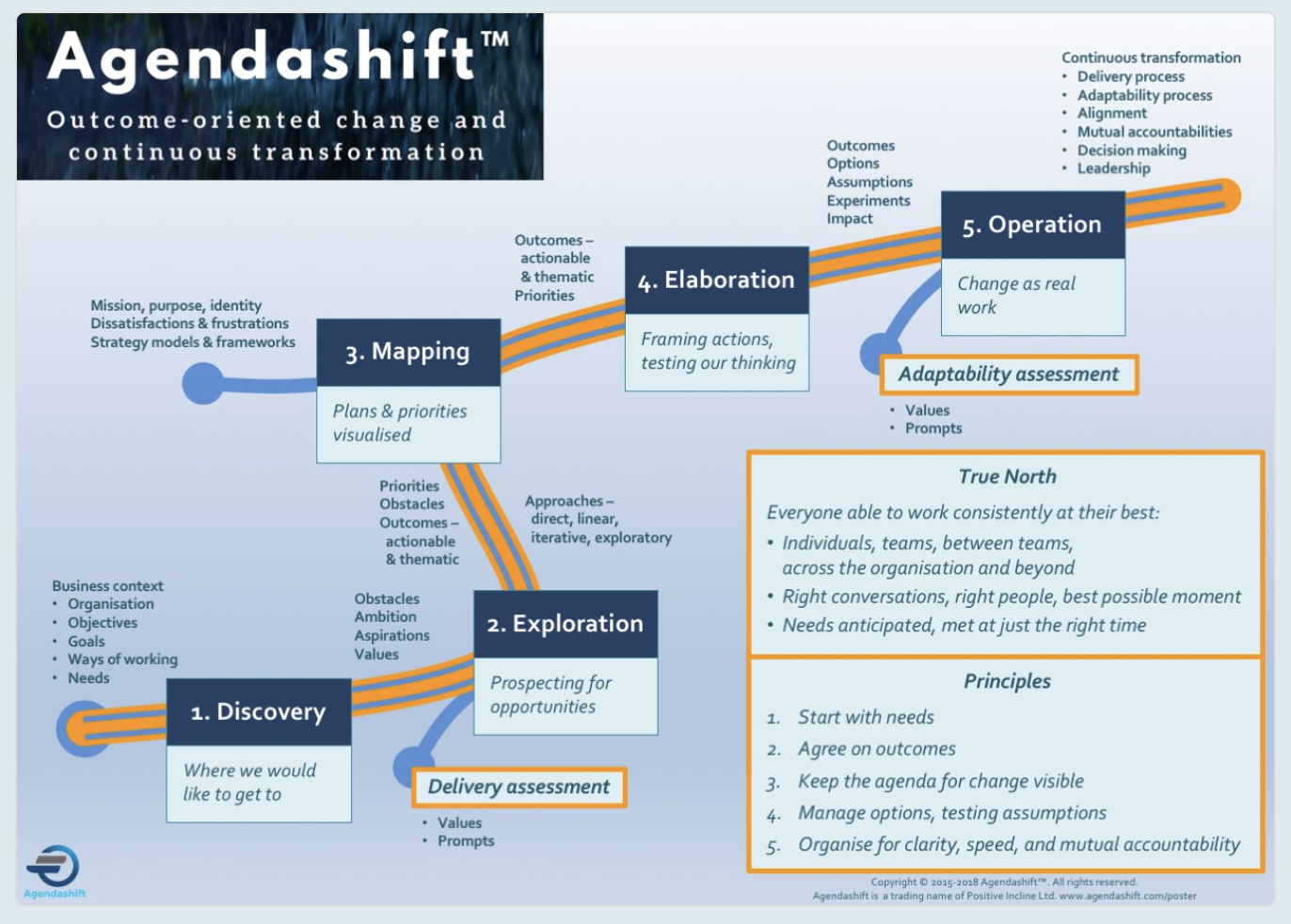 No, organizations do not "consist of people". They actually just consist of those people's communication, and the patterns that communication creates.

Now think about what that means for organizational development.
"Forcing a process kills self organization."