Download our free Retrospective Poster here
Contact leise@agilit.dk for details and education.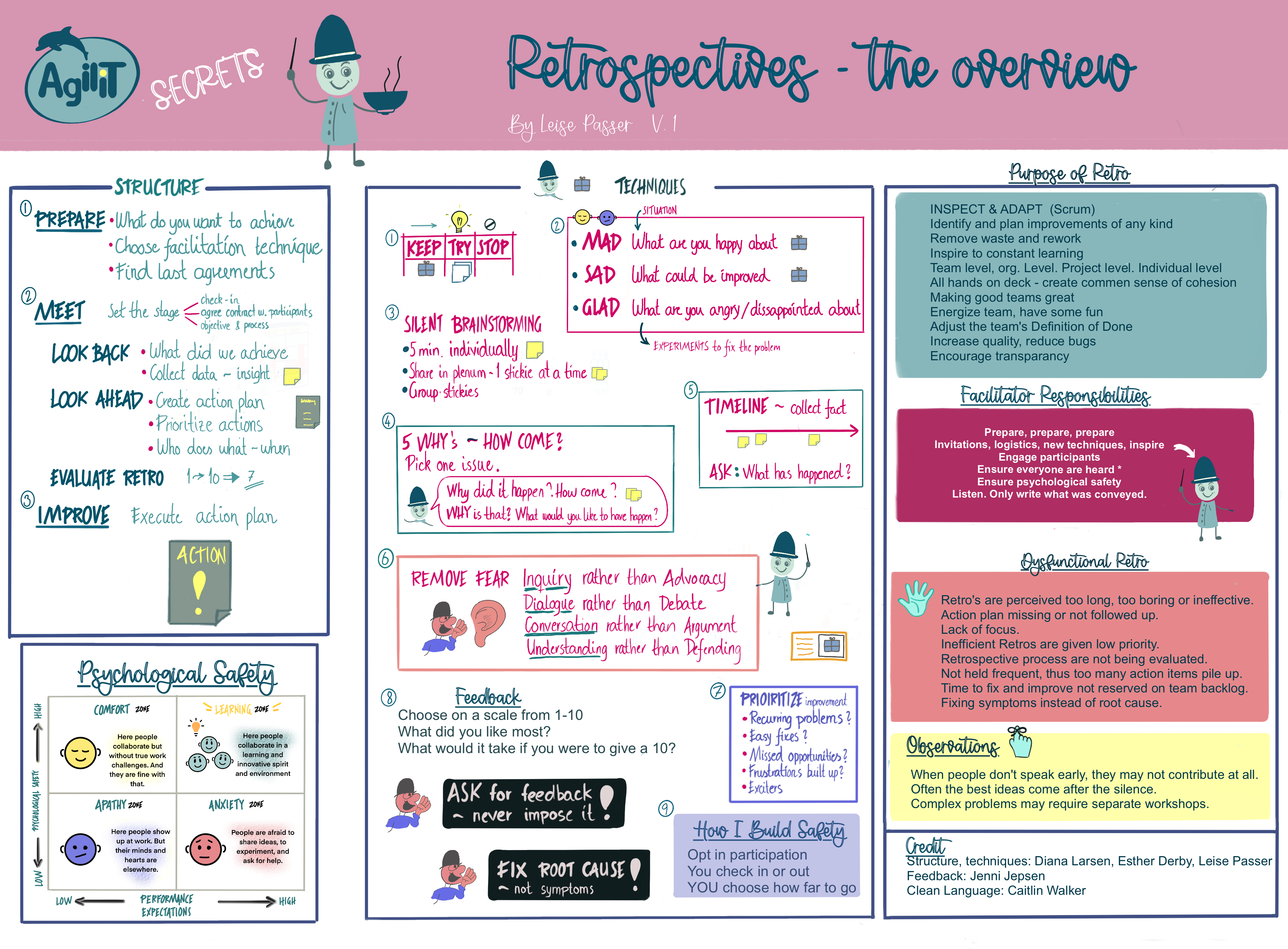 Download here: Poster Retrospective Secrets v1
My professional background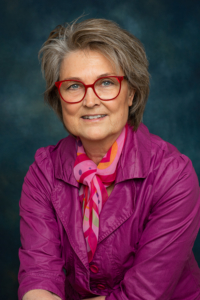 I have since 2001 worked with agile transformations as a coach, agile project lead, scrum master, product owner and driver of agile initiatives in organisations and teams.
I have worked in global and distributed environments for 25 years, and digital co-operation is now just-another way of working.
I hold a master of computer science from University of Copenhagen. I am also a professional NLP- and Enneagram coach. Read more about my technical background and experience here.
My focus is always on Inviting Leadership – no coersion of any kind.
---
Presence and Interaction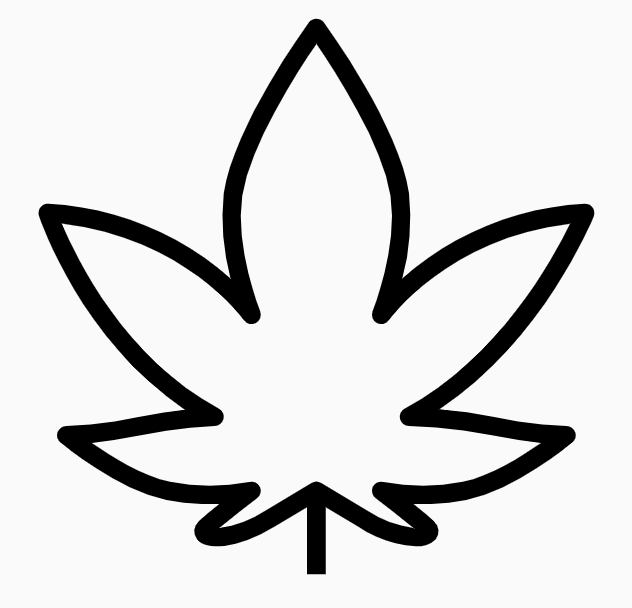 My way of educating and facilitating organisations and teams to increase agility goes via good relations, daily interaction, dialogue, deep understanding, workshops and cases.
---
I have helped many teams and organisations with
Increasing Agility in IT as well as business units. Coached leadership teams and agile teams.
Agile transformations and process improvement
Remote leadership/guidance of virtual teams that work 100% online
Facilitation – online or onsite
Dysfunctional teams becoming high performing teams within hours
I have for the last 20 years guided organisations, teams, leaders and self-leaderser through their change experiences. At a personal level as well as organisational and practically by helping and coaching everyone how to get through the work days with joy, enthusiasm and inner motivation.
I am also an educator of change. As a playing, interactive coach as well as facilitator.
Find out more about my background here , on Linkedin, or contact me on +45 6171 7353 from 8-17 CET.
Leisure:
Privately I run agility and train NoseWork (lavendar) with my two naughty, but nice, terriers Chip and Chap (they are brothers).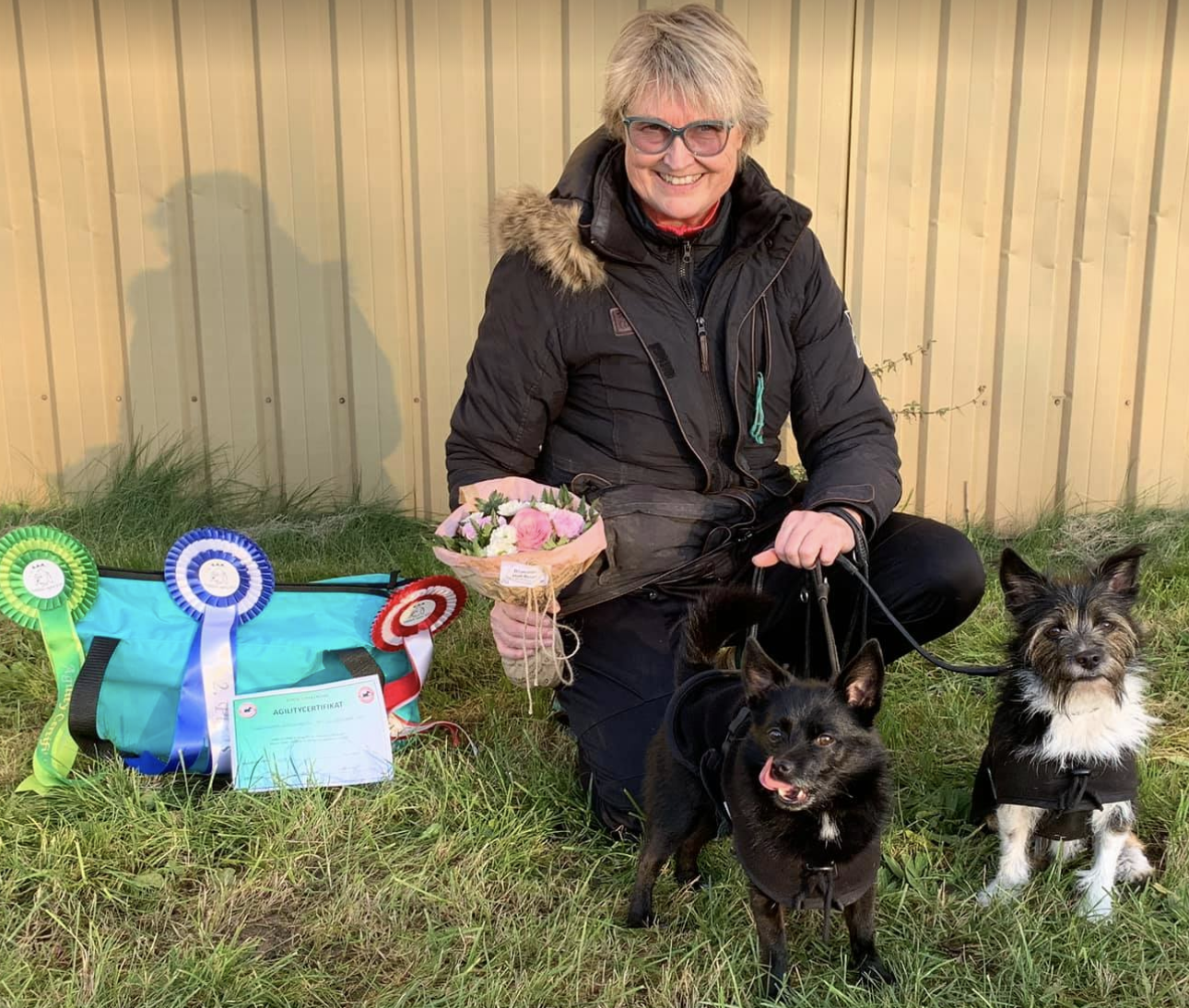 Recently I've learned to create my own art work in Procreate on my Ipad. An immersion I truly enjoy.
One of my dogs, Chap, enjoys playing balls.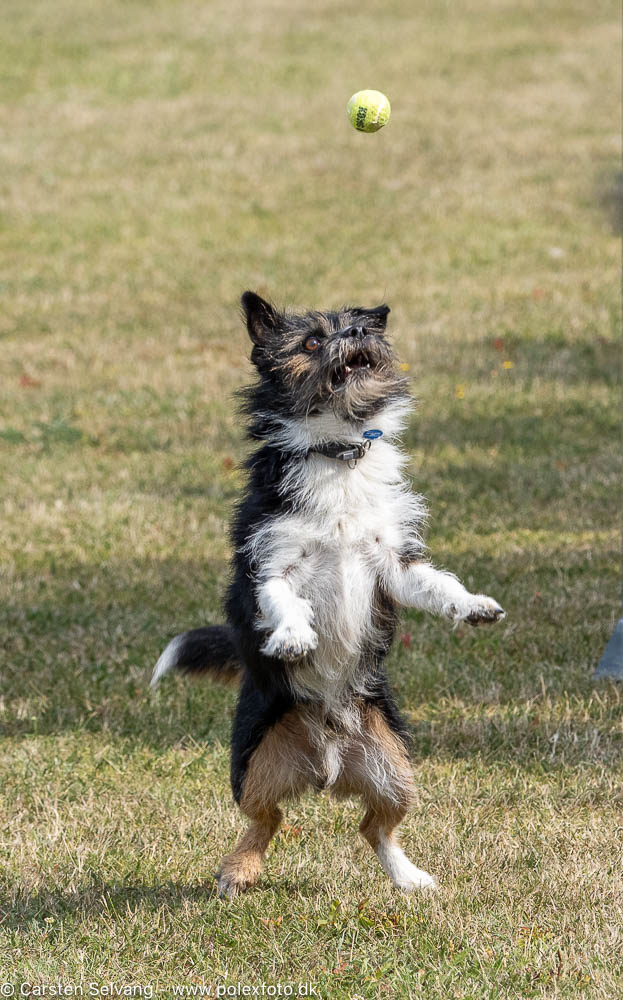 Efficiency is doing things right; effectiveness is doing the right thing.
"Forcing a process kills self organization."
"People with power are typically reluctant to give it up, and often have the means to defend their prorogatives"
"Many organizations waste more human capacity than they use"